Perquisite
Back to overview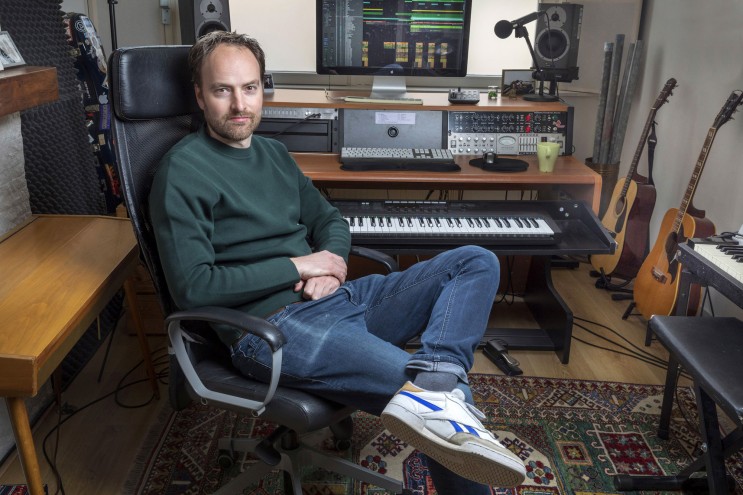 BIOGRAPHY
Composer/producer Perquisite - real name Pieter Perquin - was born in Amsterdam, The Netherlands, in 1982 and started creating hiphop-beats at age fourteen. Having played the cello since his early youth, he has always been involved with, and inspired by all kinds of music, ranging from classical music and sixties to soul and jazz. In 2001 Perquisite founded record label Unexpected Records to release his first EP Outta Nowhere. This collection of jazzed up instrumental hip-hop tracks which featured saxophonist Benjamin Herman, became a big hit in Japan.

After releasing two more EP's, Perquisite started working with rapper/vocalist Pete Philly in 2004 as the hip-hop duo Pete Philly & Perquisite. Besides composing and producing all of the music, Perquisite was also responsible for the management of the duo. This successful collaboration lasted until 2009 and brought forth two critically acclaimed studio albums: Mindstate (2005) and Mystery Repeats (2007). Pete & Perq toured all over the world with their live band, won several awards including the Silver Harp and the Amsterdam Award Of Art, and were nominated several times for the 3FM Awards, Edison Pop Awards and MTV European Music Awards.

After Pete & Perq parted ways in 2009, Perquisite started to work on the album Across (2010), a collaboration with twelve different vocalists, amongst them Torre Florim (De Staat) and Cato van Dijck (My Baby). His next big project was a partnership with singer Kris Berry on their 2013-released album Lovestruck Puzzles. Kris Berry & Perquisite embarked on an extensive live tour with their band, and their single Let Go became Megahit on 3FM.

In 2015 Perquisite started working together with Surinam-born singer-songwriter Jeangu Macrooy as his producer/arranger and manager. Jeangu signed to Unexpected Records and released his debut EP Brave Enough in April 2016, which was nominated for an Edison Pop Award later that year. The collaboration continued for Jeangu's debut album High On You (2017) for which Perquisite also took on the roll of co-writer. High On was met with critical acclaim and nominated for an Edison Pop Award in the category 'Best Album'. Inspired by the overwhelming success of High On You, Jeangu and Perquisite began working on Jeangu's second album Horizon (2019). The album was released in February 2019 and presented in a sold out grand hall of Amsterdam pop temple Paradiso.Successful club tours in both The Netherlands and Germany followed.

In the beginning of 2020 it was announced that Jeangu Macrooy would represent The Netherlands at the Eurovision Song Contest 2020. The song Grow (2020), arranged and produced by Perquisite, was released March 4th 2020 and received an amazing response. Due to the Covid-19 pandemic, Eurovision was cancelled, but Jeangu would nevertheless represent The Netherlands at Eurovision 2021. Jeangu's new song Birth Of A New Age (2021), which was released exactly one year after Grow, was written and produced by Jeangu Macrooy and Perquisite and was performed in the final of the Eurovision Song Contest 2021 on May 22nd in Ahoy, Rotterdam. Currently Perquisite is involved in the recording of Jeangu's third studio album, which is set for release in the second half of 2022.

Besides his own work, Perquisite is also active as a film composer. For his first endeavour, the music for the film Carmen van het Noorden (2009) by Jelle Nesna, he was awarded a Gouden Kalf (Dutch Oscar). His recent work includes the music for the feature films Brasserie Valentijn (2016) by Sanne Vogel, Huisvrouwen Bestaan Niet 1 & 2 (2017, 2019) by Aniëlle Webster - for which he worked together with Sliderinc-, and Niemand In De Stad (2018) by Michiel van Erp.For the latter he was nominated a second time for a Gouden Kalf at the Dutch Film Festival of 2019.

In 2015 Perquisite established BAM!, the Dutch Songwriters Society, together with a group of new generation Dutch songwriters, additionally becoming the organizations' first chairman until 2020. By now, BAM! Popauteurs has almost 500 members and is the biggest pop songwriter society in The Netherlands.


AWARDS
Nominated for the Gouden Kalf at the Dutch Film Festival for Niemand in de Stad (2019)
Wins the Duiveltje Award for best Dutch producer (2009)
Wins the Gouden Kalf at the Dutch Film Festival for best film music for Carmen van het Noorden (2009)
Pete Philly & Perquisite win the Amsterdamprijs voor de Kunst (2008)
Pete Philly & Perquisite win the Silver Harp (Zilveren Harp) (2006)
Pete Philly & Perquisite win the Kink FM Live XS Award: Best New Live Act (2006)
Pete Philly & Perquisite win the Gouden Greep for Most Original Collaboration (2006)
PRESS QUOTES SELECTION
"HIGH ON YOU' MIGHT BE THE BEST DUTCH DEBUT RECORD OF 2017." - STEFAN RAATGEVER, ALGEMEEN DAGBLAD - APRIL 2017, 4 OUT OF 5 (ON: JEANGU MACROOY - HIGH ON YOU)

"THE COMBINED EFFORT 'LOVESTRUCK PUZZLES' OFFERS THE IDEAL DREAM MUSIC, SMOOTHLY BOUNCING LIKE A TRAMPOLINE, CARRYING THOUGHTS TO DIFFERENT PLACES." - NRC HANDELSBLAD, NL - SEPTEMBER 2013, 4 OUT OF 5 (ON: KRIS BERRY & PERQUISITE - LOVESTRUCK PUZZLES)

"…IMPRESSIVE DEBUT ALBUM FROM SOMEONE WE'RE GONNA HAVE A LOT OF JOY FROM IN THE NEAR FUTURE." - JAZZ MAGAZINE, NL - OCTOBER 2010, 5 OUT OF 5 (ON: PERQUISITE - ACROSS)

"EVEN RICHER IN SOUND AND MORE DIVERSE THAN THEIR DEBUT ALBUM" - VOLKSKRANT, NL - SEPTEMBER 2007, 4 OUT OF 5 (ON: PETE PHILLY & PERQUISITE - MYSTERY REPEATS)

"A FANTASTIC, HARMONIOUSLY RICH ALBUM" - ROLLING STONE, DE - FEBRUARY 2008 (ON: PETE PHILLY & PERQUISITE - MYSTERY REPEATS)

"GENIUS!" - HET PAROOL, NL - APRIL 2005, 5 OUT OF 5 (ON: PETE PHILLY & PERQUISITE - MINDSTATE)

"AS MUCH 21st CENTURY SOUL AS HIP HOP GENIUS. (..) ONE OF THE MOST PROFOUND HIP HOP ALBUMS OF THIS YEAR." - NOTION MAGAZINE, UK - APRIL 2005 (ON: PETE PHILLY & PERQUISITE - MINDSTATE)
Website: perquisite.nl