Perquisite & Sliderinc
Back to overview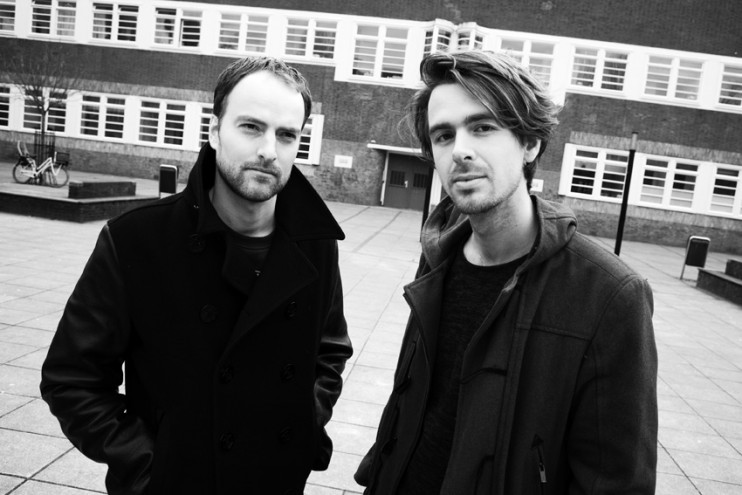 COLLABORATION
Perquisite (Pieter Perquin) & Sliderinc (Jasper Slijderink) first met during Perquisite's tour for his solo album 'Across', when Sliderinc joined the band as its pianist. The creative collaboration was born when the two started working together on the music for the feature film 'Lotus' in 2011. More projects followed, including music for dance productions, short films, documentaries and several feature films, among them 'Hartenstraat', 'Brasserie Valentijn', 'Hartenstrijd', 'Huisvrouwen Bestaan Niet' 1 & 2 and 'Ik Wist Het'.
PERQUISITE
Pieter Perquin (Amsterdam, 1982) is a composer, producer and musician mainly known for his successful collaboration with Pete Philly as the Hip Hop duo Pete Philly & Perquisite. They toured all over the world and won several awards, including the Amsterdam Award Of Art. After parting ways, Perquisite started working on his first film score, the music for 'Carmen van het Noorden', for which he received a Gouden Kalf (Dutch Oscar) in 2009. Since then, he has composed the music for several feature films, among them 'Niemand In De Stad' (2018) and 'Buiten Is Het Feest' (2020). In 2015 Perquisite started a collaboration with Surinam-born singer-songwriter Jeangu Macrooy as his producer/co-writer and manager. Jeangu's debut EP 'Brave Enough' (2016), debut album 'High On You' (2017) and sophomore album 'Horizon' (2019) were all produced by Perquisite, as well as the two songs Jeangu took part with in the Eurovision Song Contest 2021.
SLIDERINC
Jasper Slijderink (Rhenen, 1987) studied Jazz Piano at the conservatories of Utrecht and Amsterdam, and graduated from the latter in 2013. So far he has played with Anne van Veen, The Big Hunger, TenTemPiés, Roos Jonker, Perquisite, Kris Berry & Perquisite, IX, Jett Rebel, Boudewijn de Groot and Henny Vrienten and Duncan Lawrence. Also he works as a music producer at Massive Music Amsterdan.
Website: perquisiteandsliderinc.tumblr.com