Perquisite & Sliderinc
Back to overview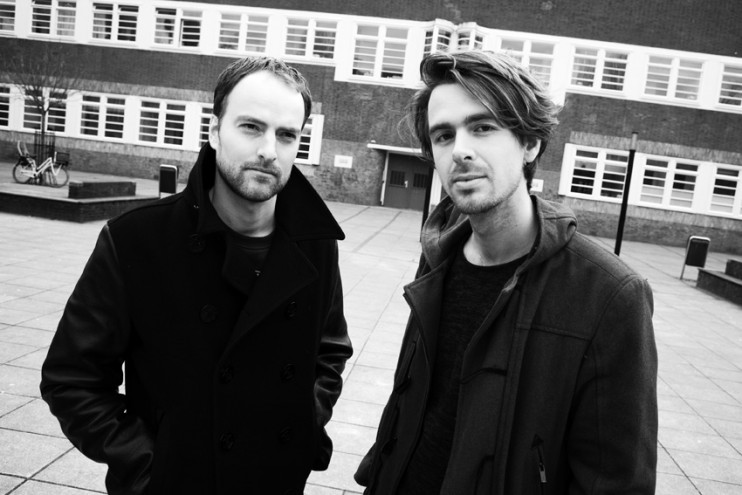 COLLABORATION
Perquisite (Pieter Perquin) & Sliderinc (Jasper Slijderink) first met during Perquisite's tour for his solo album Across, when Sliderinc joined the band as its pianist. The creative collaboration was born when the two started working together on the music for the feature film Lotus in 2011. The following year more projects followed, including music for dance productions, short films and documentaries, the latest accomplishment being the film music for the feature film Hartenstraat by Sanne Vogel.
COLLECTED WORKS
The music found on Collected Works is mainly focused on the electronic productions that Perquisite & Sliderinc created together during the past three years. Each individual track was composed for a specific artistic project, complementing or setting the tone for a non-musical creative expression. This gives each song a distinct character whilst still maintaining continuity through the overall electronic sound that characterizes the album. For example, the track 'La Vie Sauvage' was made for a short video promoting Dutch fashion label Ceizer for the acclaimed Parisian fashion store Colette; 'Bello' was composed for a short movie by famous Dutch director Johan Kramer and 'Netropolis' accompanied a work of art by Michael Najjar, commissioned by the Kunsthal in Rotterdam. The album also contains six tracks originally composed for the dance show Freedom by the Kiss Moves. All songs have been rearranged, remixed and remastered specifically for this release.
PERQUISITE
Pieter Perquin (Amsterdam, 1982) is a composer, producer and musician mainly known for his successful collaboration with Pete Philly as the Hip Hop duo Pete Philly & Perquisite. Pete & Perq toured all over the world for three years and won several awards, including the Silver Harp and the Amsterdam Prize for the Arts. After parting ways with Pete, Perq moved towards film composing and was awarded with a Golden Calf for the music for the film Carmen van het Noorden. Since then, he has scored several films including Lotus (2011) and Hartenstraat (2014). In 2013 Perquisite released the album Lovestruck Puzzles together with singer Kris Berry, with whom he successfully toured for the last two years. Besides being active as a composer/producer, Perquisite has also been running his label Unexpected Records since 2001.
SLIDERINC
Jasper Slijderink (Rhenen, 1987) studied Jazz Piano at the conservatories of Utrecht and Amsterdam, and graduated from the latter in 2013. So far he has played with Anne van Veen, The Big Hunger, TenTemPiés, Roos Jonker, Perquisite, Kris Berry & Perquisite and IX. Also he's active in the theatre scene; he just returned from a trip to New Orleans with Tijdelijke Samenscholing and just finished the music for a new play in Bellevue, Amsterdam called Komt Een Dokter Bij De Dokter.
'Collected Works' will be available on Spotify, i-Tunes, Deezer, Google Play, XBox Music, Rara and Rdio. For more info, videos and music please visit www.perquisiteandsliderinc.tumblr.com.
Website: perquisiteandsliderinc.tumblr.com