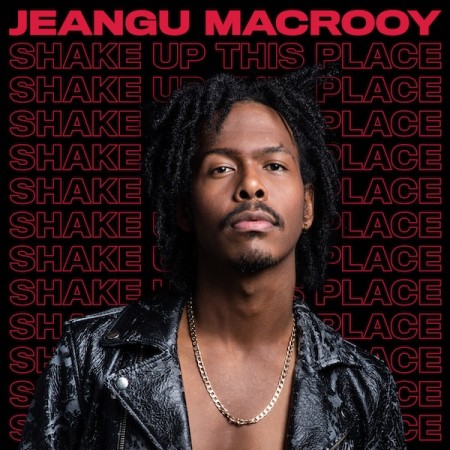 'Shake Up This Place' is the third single of Jeangu's second album. The song was inspired by Berlin nightlife and has been produced by Perquisite.
CREDITS:

Lyrics: J. A. U. Macrooy & X. R. A. Macrooy. Music: J. A. U. Macrooy, X. R. A. Macrooy & P. L. Perquin.
Arranged by J. A. U. Macrooy, P. L. Perquin, G. P. Batelaan, J. M. J. Huiberts, P. R. Rugebregt, R. E. Kraak & F. J. van der Vlugt.
Vocals by Jeangu Macrooy. Drums by Jelle Huiberts. Bass guitar by Rik Kraak. Electric guitar by Gijs Batelaan. Juno by Patrick Rugebregt. Synth bass, additional drum programming and additional synths by Perquisite. Trumpet by Randell Heye. Saxophone by Floris van der Vlugt. Trombone by Louk Boudesteijn.
Produced and mixed by Perquisite.
Recorded by Sam Jones at LEF Studios. Horn section recorded by Romane Meisso at Split Second Sound. Vocals recorded by Perquisite at Unexpected Studio. Mastered by Darius van Helfteren at Amsterdam Mastering.
© & ℗ 2019 Unexpected Records.
www.unexpected-records.com | www.jeangumacrooy.com
All rights reserved. Unauthorized duplication is a violation of applicable laws.
Tracklist